| | |
| --- | --- |
| Navigation: Menu and Page Design Elements | |
The FHA Connection's design provides an efficient loan processing environment via navigation elements that include:
•

the "always available" page header and footer (Figure 1) offering resources consistently throughout the processing environment.


Figure 1: Page header and footer appear at the top and bottom of the page

•

a logical, consistent menu structure, beginning with the Main Menu - the common access point for Single Family FHA, Multifamily FHA, and Lender Functions menus. View the Main Menu page and a discussion of its features.

•

consistent functionality in processing pages with abundant user aids

•

clearly labeled pages. The page title is displayed in the blue banner directly above the data input section of the page, at the top left of your browser, and in the breadcrumb trail shown in the red, top-of-page navigation banner (Figure 2). The breadcrumb trail:
•

visually tracks and labels your position in the FHA Connection menu structure

•

consists of active links for navigating to other parts of the path

•

allows selection of (click on) the title of the page you are currently on--the last (farthest right) title in the breadcrumb trail

--to make a new request. This action returns you to the initial data input page for that function to make a new request.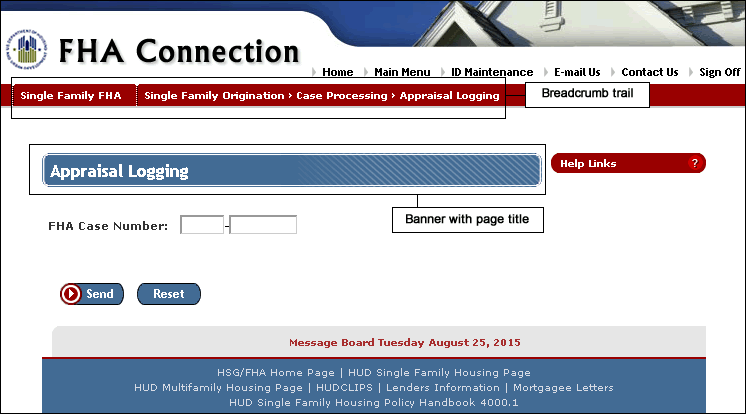 Figure 2: Page header, breadcrumb trail (red banner at top of page), page title, and footer are shown